Winter Solstice Yoga Mala with nOMad!
Thursday, December 21, 2017

6:00 pm – 9:00 pm
Location
CoSM: Chapel of Sacred Mirrors
46 Deer Hill Rd.
Wappinger, NY
12590
Admission
$20 presale / $30 at the door
Winter Solstice Yoga Mala with nOMad
Thursday, December 21st, 6:00 pm-9:00 pm
Join nOMad and our wonderful Hudson Valley yoga community as we celebrate the Winter Solstice with 108 Sun Salutations.
The winter solstice marks the longest night of the year. It is the turning point when we welcome the return of the light as the days begin to grow longer. It is a time to acknowledge our fears and remember that new life emerges from the darkness; it is from our challenges that we grow and evolve. The winter solstice is a time to acknowledge transformation and to be open to the possibilities that life presents.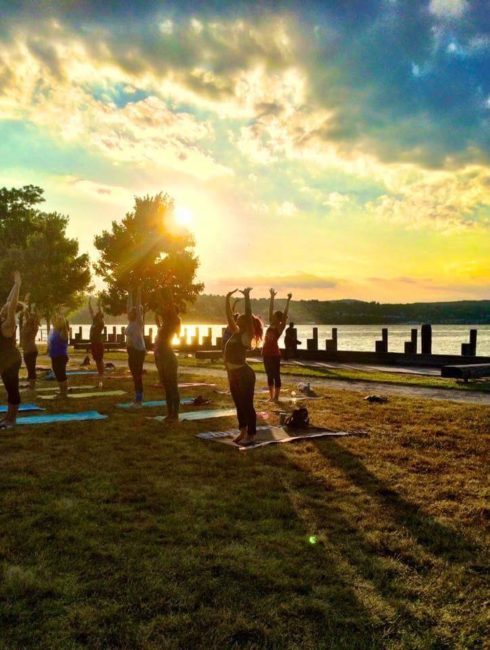 Sun Salutations serve as meditation in movement, reducing depression, anxiety and stress while building mental focus, concentration and deep breathing. Every Sun Salutation allows us to experience devotion. We stand at attention, open ourselves up to energy, bow with respect and experience humility. The number 108 has long been considered a sacred number in Hinduism and yoga. Traditionally, malas, or garlands of prayer beads, come as a string of 108 beads. A mala is used for counting as you repeat a mantra—much like the Catholic rosary.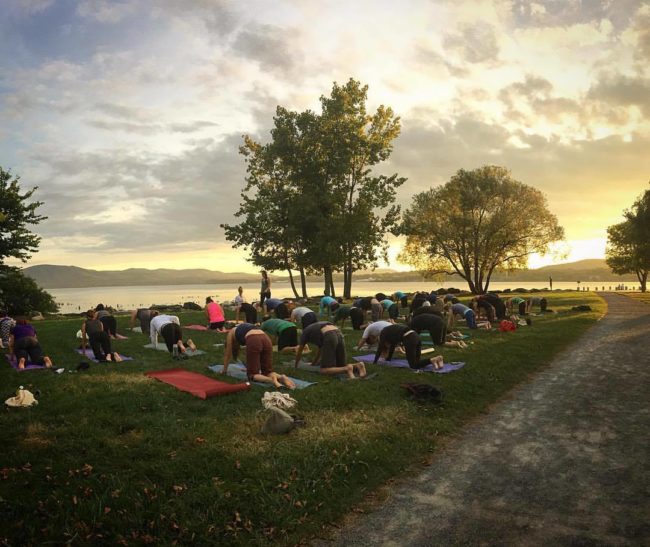 Of course, participation in all 108 Sun Salutations is not required. The purpose of this event is come together with community and meditate. Your welcome to sit in child's pose or lay in savasana basking in devotional energy. No previous yoga experience is required, all levels are welcomed and encouraged.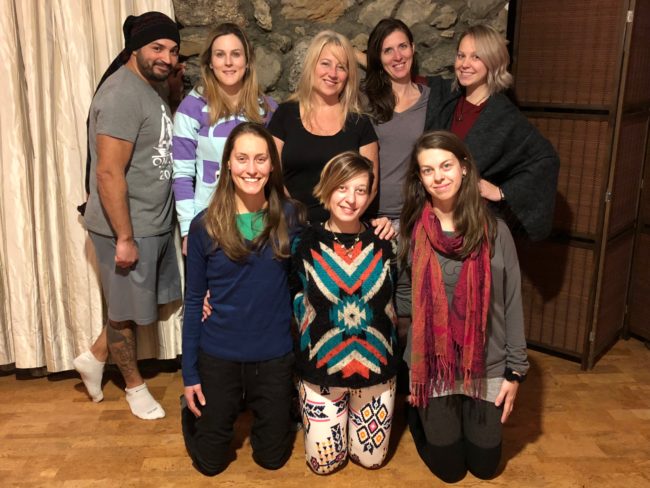 This session will be lead by the nOMad senior teachers and Fall 2017 300 hour teacher training graduates.
nOMad always at OM is a growing travel and wellness global community offering yoga retreats and community events, online classes, and reviews of wellness properties and products for travel.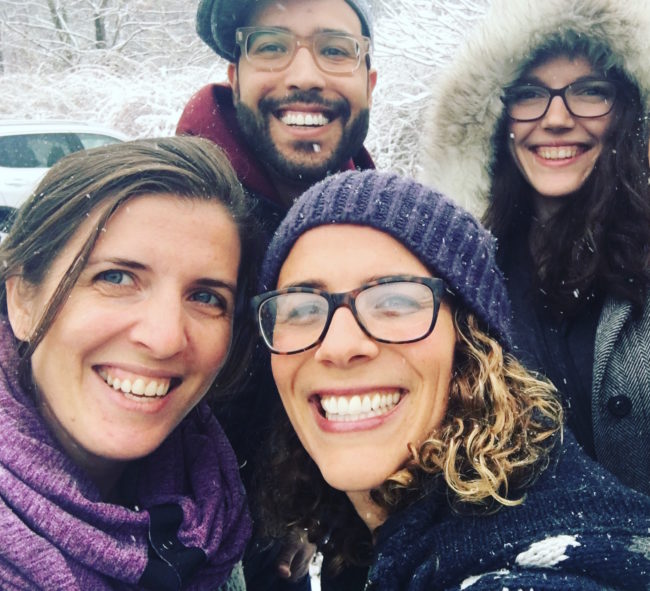 It's our mission to build a global online yoga community by starting locally. Visit www.nOMadalwaysatOM.com to learn more.